Super Bowl or Wedding: Which Would You Choose?
Product Information
They're both (potentially) once-in-a-lifetime opportunities. They're also both incredibly expensive and, in this case, equally important to both the bride and the groom.
Marni Vincent and Josh Armijo are die-hard Denver Broncos fans — they got engaged at a Broncos game in December, and they're even planning on getting Broncos tattoos together to commemorate this year's Super Bowl appearance. They were beyond thrilled when their favorite team won the AFC Championship, but now they're faced with a dilemma: "We always said if the Broncos go to the Super Bowl, we'd go," Armijo told HLN. But going to the Super Bowl will cost the couple at least $10,000 — the same as their wedding budget.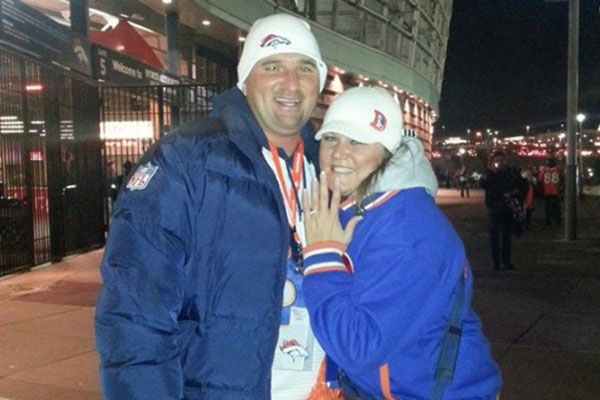 The bride-to-be added, "Sometimes I wish we weren't so crazy about the Broncos, because then it wouldn't be such a big deal to us. If we weren't about to get married, it would be totally different. They're two things that we both want."
The couple considered having a quick wedding the Saturday before the game, then flying out to New Jersey for the Super Bowl and making it their honeymoon, but too many of their friends and family members can't make it on that date.
"It would be awesome for the journey that we've gone through," Vincent said. "[Going to the game] would be a little extra story to put on there. But, we don't want to go into debt, and we don't want to start a future with stress."