8 Fun Bridal Shower Games
Product Information
In The Emily Post Institute's latest book, Emily Post's Wedding Etiquette: 6th Edition, Emily's great-great-granddaughters Anna and Lizzie Post tackle modern-day wedding questions that the original etiquette expert never could've dreamed about, from how to use (wisely) use technology, the rules for same-sex weddings, and much more. Here, the fourth generation of Posts discuss the most common bridal shower games and traditions.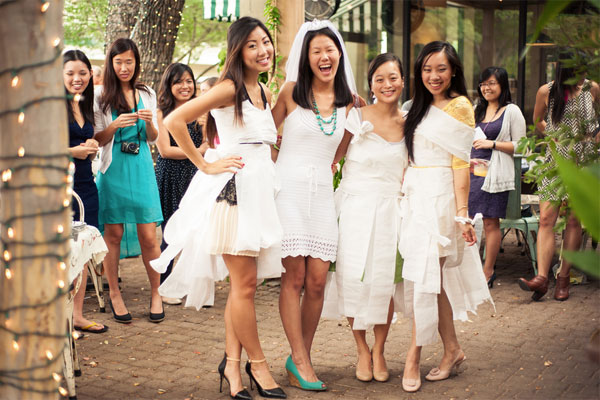 Photo Credit: Day 7 Photography on DIY Bride via Lover.ly
Party games for bridal showers are greeted with groans or giggles. It's all in good fun, and even if party games aren't your thing, as the guest of honor, be a good sport and go along with what your hosts have planned. Here are some of the more popular, time-tested traditions and entertainments.
The Ribbon Bouquet
The bridesmaids collect all the ribbons from the bride's shower presents and gather them into a bouquet for the bride to carry at the wedding rehearsal. (My grandmother remembers doing this at her bridal showers!).